Logo contest rules
---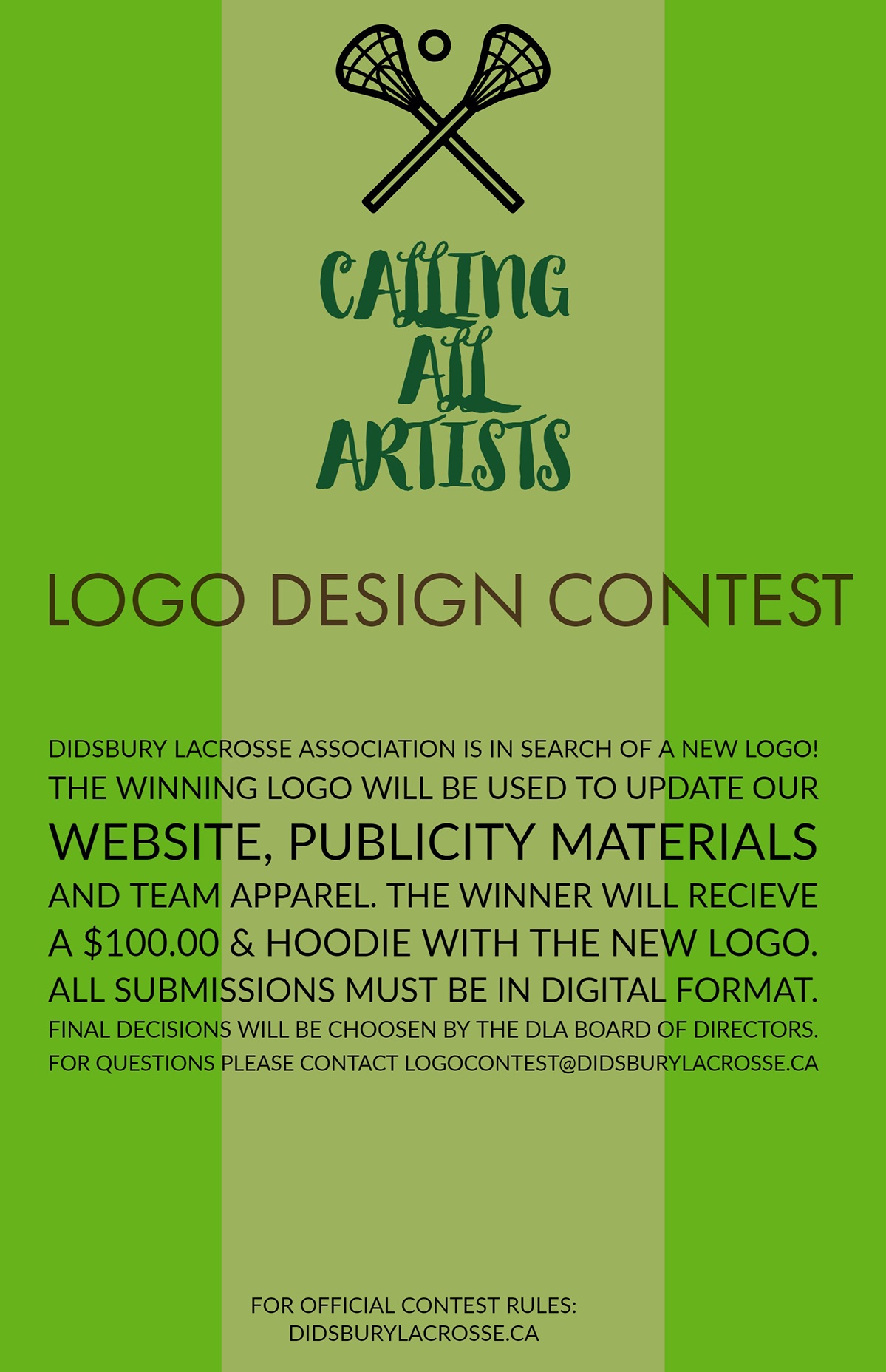 Official Rules
The following are the official rules for the logo contest:
All submitted work must be the original work of the entrant.
Multiple submissions are allowed.
All entries will become the property of the DLA
The winning submission will be chosen by the DLA board of directors
Submission requirements:
Qualifying submissions must meet the following criteria:
Must be submitted in its default pose in a high-quality image in a common format (PDF, TIFF, JPEG, PNG etc), at least 500x500 pixels or equivalent.
"Chargers" should be part of your logo as we are the DIDSBURY CHARGERS. And anything to do with BOX Lacrosse, not field lacrosse.
How to Enter
To enter logo design contest, eligible participants must:
Send in an email with the following information:
Name
Phone number(best # to contact you by)
A brief description of the inspiration of the Logo design
Submit your email with your Logo design attached to logocontest@didsburylacrosse.ca by 11:59 pm July 30th, 2018.
By entering a submission, each entrant is to assume and agree to the contest official rules. Each entrant further understands that if their logo design is selected
as the winner, they will authorize DLA unlimited display, modification, reproduction, publication, distribution, and use of their work at any time.
Thank you again for your submissions, we look forward to seeing your work.
DLA